Bear Bulletin 10/24-10/28
Hello Blue Oaks Families!!
What a fun week we had! The students really enjoyed the book fair and the bear jamboree was a huge hit. I can't thank you all enough for your time, energy and dedication to our school and bears. We truly couldn't do any of these fun activities without our volunteers.
We had a shelter drill on Thursday and I went around to most rooms to make sure all our students and staff were safe. The more we practice the better we are becoming. Next Wednesday we will have another fire drill!
And as a reminder, students don't have school on 10/31 or 11/1.
Dress up days start tomorrow!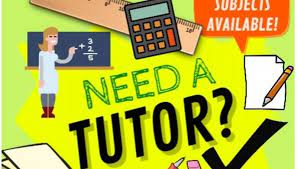 Tutor.com
A reminder that all RCSD students in grades 4-8 have access to tutor.com. Tutor.com is an online tutoring service. Students can get a tutor 24/7 in Math, Science, Social Studies, English, and Foreign Languages. Tutoring sessions take place in their easy-to-use online classroom, which runs in your web browser. Students can navigate to tutor.com/rcsd and log in using their student ID and birthdate (in the form of mm/dd/yyyy).
Tutor.com Information 2022-2023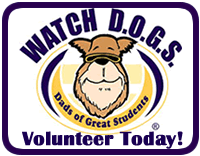 Interested in being a WATCH DOG, but didn't make the meeting? That is OK! Here is the link to sign up! https://www.signupgenius.com/go/10c0a45afa92da5fa7-watch
Don't forget to have your TB test up-to- date, fingerprints done and fill out the volunteer category II application.
I encourage you to review the presentation so you can be prepared for your big day! The presentation has the schedule and bear necessities. Did you know you will also get your own bear hugs to pass out and smelly stickers?
Second Step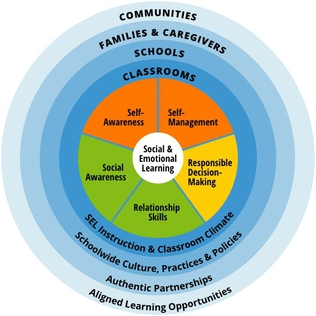 Second Step is our evidence-based social emotional curriculum that all our classes use on a daily basis to help teach empathy and problem-solving skills in a holistic integrated way. For the next few weeks, all our students will be focusing on Empathy. Please check in with your student and be sure to ask them what they are learning and help them role play and practice. The more practice they get, the better they will be. Here is a video that you can watch and review
October
4 wks
TK/Early Lrng
Empathy
1. Identifying Feelings (happy, sad)
2. More Feelings (surprised, scared)
3. Identifying Anger
Kinder
Empathy
1. Feelings
2. More Feelings
3. Identifying Anger
1st grade
Empathy
6. Identifying Feelings
7. Looking for More Clues
8. Similarities/ Differences
2nd grade
Empathy
1. Identifying Feelings
2. Learning More About Feelings
3. Feeling Confident
3rd grade
Empathy
1. Identifying Others' Feelings
2. Understanding Perspectives
4th grade
Empathy & Learning Skills
1. Understanding Complex Feelings
2. Understanding Diff. Perspectives
5th grade
Empathy & Learning Skills
1. Taking Other's Perspectives
2. Accepting Differences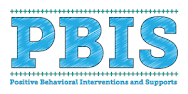 August – 54 office referrals
September- 64 minor office referrals. 40% of those were for defiance, insubordination, and non-compliance in the classroom.
October- 74 minor office referrals. 33% of those were for defiance, insubordination, and non-compliance in the classroom.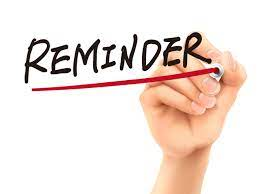 Our school day for the 2022-23 school year will begin at 7:45 for all students
The dismissal time for TK: 11:07, Kindergarten – 12:47, and 1st- 5th – 2:03
Breakfast: 7:25-7:43
Early release day will be on Wednesdays
Wednesday Dismissal: TK dismissal will be 11:07, Kindergarten 12:47 and 1st- 5th is 12:50.
Office hours: 7:15-3:15
Attendance Reminders:
Attending school and on time is critical for academic success. Students need to be at school before 7:45 to access the playground through the gates. At 7:45, the bell rings and at that time, our teachers must lock the gates and go to their lines. If your student comes after 7:45, they need to come to the office. At 7:50 and after, a tardy slip will be given to your student.
Our school secretary also runs an attendance report twice a month and that allows me to reach out to our families that may have 3 or more unexcused absences. Unexcused absences are for any reason besides your student being sick or attending a doctor/dentist appt. When this happens, a letter is sent out letting families know that their student is now considered truant. If more unexcused absences occur, more letters are sent out and a meeting will need to be scheduled. I understand there are many reasons why our students may be absent and I am always happy to work together to come up with a plan that can support attendance. If you receive a letter and have any questions, please let me know.
Breakfast
Blue Oaks will now be offering breakfast before school from 7:25-7:43. It is open to all students and will be served in the multipurpose room. Our bear necessities: Be Safe, Be Responsible, Be Respectful will be followed while students are having breakfast.
Students will enter through the front doors and will have choices of breakfast items.
Any student that wants to eat must be in the MPR by 7:35 to allow time to eat breakfast as the bell rings at 7:43.
PTC
Blue Oaks PTC is a fundraising and activity oriented non-profit organization. Our mission is to work toward bettering the educational and social experiences of our children, support the school staff, and connect Blue Oaks families through organizing fun events and activities. We are so excited for this school year and would love for you to join us! Click HERE to join!
Safety
RCSD understands that when you send your child to school, you are entrusting us to keep them safe, and RCSD remains committed to ensuring the safety of our students, staff, and visitors. The RCSD Board of Education has recently authorized $2 million to outfit our schools with a six-foot perimeter fence and equip every classroom with classroom-safe locking doors and operable blinds. Be on the lookout throughout the year for these safety updates.
Once school is in session, every site will continue to practice regular lock-down and emergency drills throughout the year to ensure students and staff are comfortable knowing what to do in an emergency.
In addition to physical safety updates on our school sites, RCSD wants to remind parents/guardians about gun safety measures to take at home. The Roseville Police Department has provided the following gun safety guidance to ensure that guns stay safely out of children's hands.
Lost and Found
Please make sure that all clothing, playground balls, lunch boxes and other items brought to school are clearly marked with your child's name. We accumulate a vast assortment of misplaced property during the school year. The Lost and Found is located in and behind the rear, west door to the multi-use room. You are welcome to check it during school hours. All abandoned items in the Lost and Found are donated to charitable organizations at various times during the school year.