Important Reminders of Upcoming Events
PTC MEETING
Our first PTC meeting of the year is tomorrow, Thursday, August 19 at 6:30pm. Due to Covid concerns the PTC Meetings will now be held via Zoom.
Here is the link to the general meeting at 6:30pm: https://us04web.zoom.us/j/76647552307?pwd=OW9xT1dyS0M1dExpVGlEakx6N3lvQT09
Meeting ID: 766 4755 2307
Passcode: F8eyu1
Please consider getting involved with PTC and support your school, students and staff. We hope to see you online!
BLUE OAKS SITE COUNCIL REQUEST FOR NOMINATIONS
Nominations are now open for parent vacancies on our School Site Council. We have one (1) open position this year. Each year a number of parent members rotate off the Council and new representatives are elected to serve. Representatives serve a two (2) year term. The Blue Oaks School Site Council generally meets 4 -5 times per year after school and this year we will hold our meetings online, via Zoom.
As a member of the School Site Council, you advise the school to develop a plan of school improvement and share in important financial decisions that guide the core of our school. If you are interested in joining our School Site Council, please submit a short paragraph about yourself to Susan Wells by Monday, August 23rd at: swells@rcsdk8.org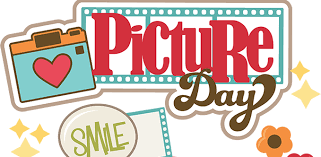 School Picture Day is coming… YAY!!! Break out your best duds, and be ready to smile bright on Friday, August 27th!
Thank you.
Blue Oaks Office Staff
"Look for something positive in each day, even if some days you have to look a little harder"