May 2020 Latest News

Happy Principal's Day!
"You can have great teachers, but if you don't have a good principal, you won't have a good school." ~Eli Broad
May 1st is National Principal's Day! And the staff of Blue Oaks sure do appreciate Mr. K and Mrs. Peterson a whole lot!!! Click HERE to learn a little history of School Principal's Day. And be sure to thank your principal
Teacher Appreciation Week is coming…
A great education starts with a great teacher! And we think Blue Oaks has the best teachers around!
Teacher Appreciation Week 2020 is right around the corner and this year we all must get a little creative about how we are able to celebrate our teachers virtually at a respectable social distance.
When the COVID-19 outbreak hit, our teachers immediately changed their entire lesson plan to work for distance learning overnight. Today is the perfect time to start thinking of Teacher Appreciation Week ideas to recognize teachers for everything they do.
With everyone sheltering in place, our amazing teachers won't receive the usual celebrations, gifts, and support they've received in past years. And now more than ever, they are deserving of all their hard work. So please remember to give them a shout out on Social Media, send a quick thank you email or a virtual gift card.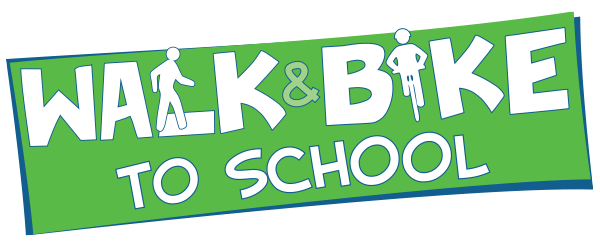 Bike to School Day 2020: From a Distance
Grab your helmets and lace up your shoes! The week of ideas to celebrate Bike to School Day 2020 from a distance kicks off on Monday, May 4. We will be offering an idea each day to support safety, fun and community connection.
Not every idea will fit every neighborhood, so pick what makes sense for your area and fits with local public health guidance. If you can get outside for a walk or bike ride every day, great!
Be sure to follow us on Facebook, Instagram and Twitter, as we'll be posting the "idea of the day" each morning. And remember to post photos on social media using the tag #BiketoSchoolDay to continue the strong sense of community that makes Bike to School Day so powerful. Let's ride together, apart!
Monday, May 4
INSPIRE: Decorate your sidewalk, windows or bike with signs of encouragement for your neighbors to bike and walk. For motivation to get biking, older students and caregivers can check out this inspirational video from People for Bikes.
Tuesday, May 5
PREPARE: Conduct a bike safety and helmet fit check. Do you have a bicycle? If so, have you done a basic safety check? Check the fit of your helmet and teach others in your family how to properly fit their helmets. Then, do the ABC Quick Check with help from the League of American Bicyclists. If you're teaching a new bicyclist to ride, check out this instructional video for beginners from REI.
Wednesday, May 6
GET OUT THERE: Get out for a walk or ride with your family! Can you take a test ride to your school or around your neighborhood? Or take a walk to hunt for chalk art or signs created by others near you? Share a photo of your family or a location on your route with the tag #BiketoSchoolDay.
Thursday, May 7
SHARE: Do you have safety concerns with walking or biking around your neighborhood? Learn who can help address those concerns using this list from PBIC and reach out.
Friday, May 8
TALK: Hold a five-minute interview with family members about their experience walking or biking. Look into online resources and biking and walking activities encouraged by your state or community transportation departments and advocacy groups.
The information provided above for Walk & Bike To School Week was provided by walkbiketoschool.org. Check out their website for additional information.
Keeping Calm In The Time Of Corona…
Click the link below for 10 things you can do to stay positive during Covid-19. And remember, we're all in this together, we're here you and your students and we appreciate YOU!