Arts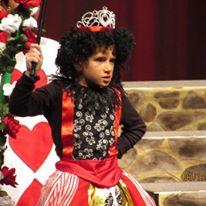 Blue Oaks offers an Outstanding opportunity to our third through fifth graders to participate in a school musical. Students practice all year and perform in the spring for the families and the community.
Blue Oaks also offers a school-wide dance show with StarStruck Showcase. This program includes all students from TK to 5th who learn a dance during their PE time over a five-week period. Then, students put on a dance show during the day for the school and in the evening for the community.

All students K-5 receive 30 minutes of music education per week.

Grade levels incorporate arts into the curriculum, including performing and visual arts.

Parent volunteers provide art in each classroom through our Art Docent Program.

Students can also participate in our after-school clubs: Firefly Art, Young Rembrandts Art, Chorus, and Crochet Club.